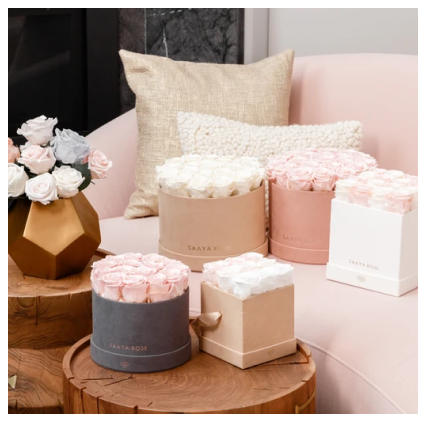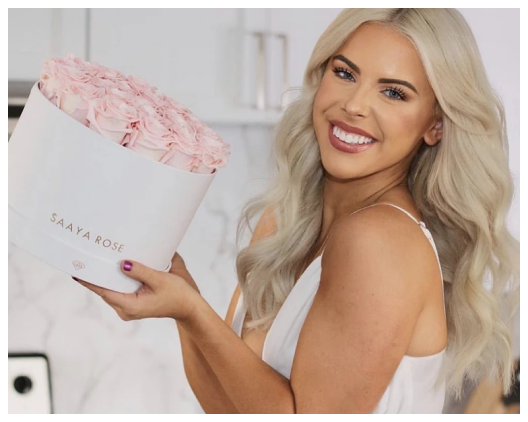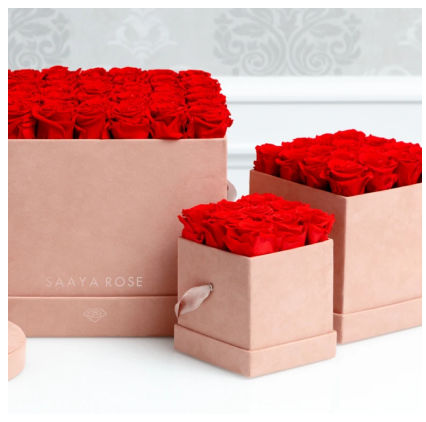 Saaya Roses for Mother's Day: Roses and Flowers That Last A Year
This Mother's Day give your mom the gift that will wow her - Roses that last a full year. Saaya Roses are the perfect way to let your mom know how much you love and appreciate her. And yes, they really do last an entire year (while also requiring very little maintenance). Choose from a wide variety of roses in red, white, and pink, giving you plenty of options to make this the best Mother's Day yet.
Send Roses For Mother's Day
Shop our selection of the perfect bouquet of roses for Mother's Day.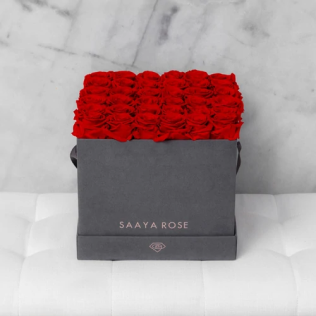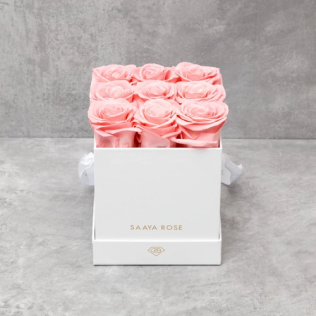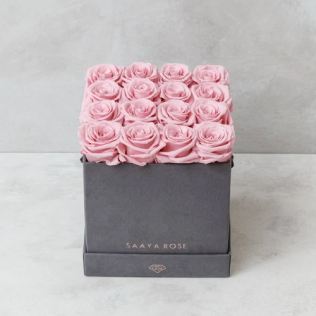 What are the Best Roses For Mother's Day?
The best roses for Mother's Day are Saaya Roses that last a year. You'll be hard-pressed to find any better gift for your mom:
Saaya Roses Maintain Freshness For 365 Days
Your mom can enjoy her flowers for an entire year because they maintain their authentic, fresh-cut appearance for 365 days.
---
They Are Easy to Care For
It's so easy for your mom to care for her Saaya Roses because they don't need any water (unlike real roses). They also stay fresh for an entire year when you don't place them in direct sunlight.
---
You'll Save Money
Other flowers might need to be replaced after a few days, but not Saaya Roses. Since our flowers last for a year, you don't need to continue spending money on the same type of flower every other week.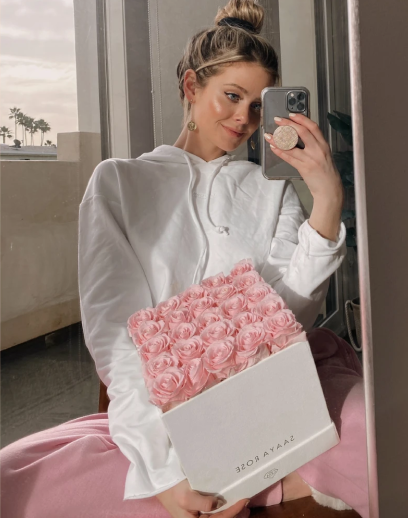 Choosing Your Rose Color for Mother's Day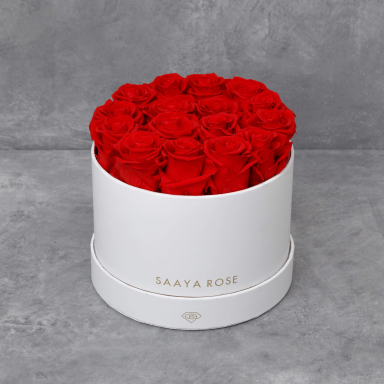 Red Roses
Red roses for Mother's Day are the most timeless way to show your mom how much you love her.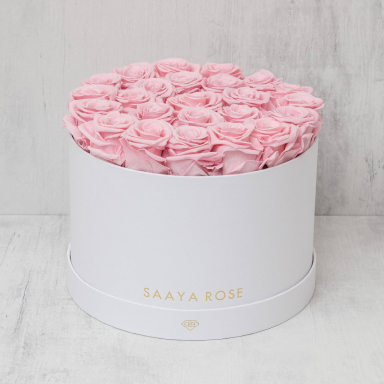 Pink Roses
Choose between light pink or blush pink (or both!) for a stunning box of roses that will make your mom feel like the queen she is to you.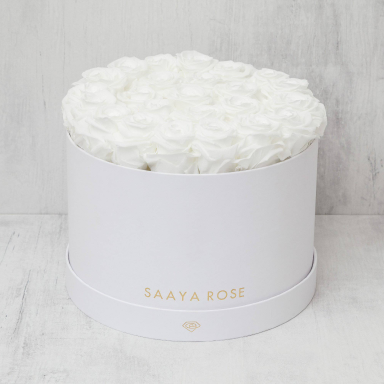 White Roses
White roses for Mother's Day are symbolic of respect, admiration, and the epitome of elegance.
Get Affordable Mother's Day Flowers with Our Saaya Roses Collections
Saaya Roses are 100% real roses that are handpicked to be preserved and are some of the best in the world. At Saaya Rose, the quality of our preserved roses is our highest priority. Choose from a wide variety of rose collections in red, blush pink, light pink, or white and create a unique gift this Valentine's Day that your mom is guaranteed to cherish.
Classic Rose Box Collection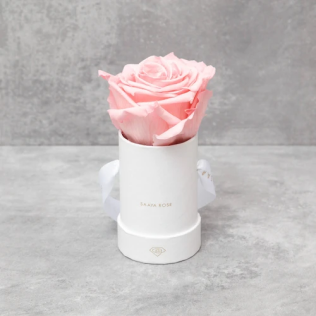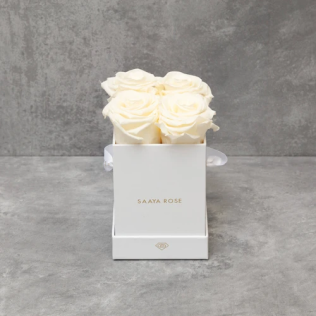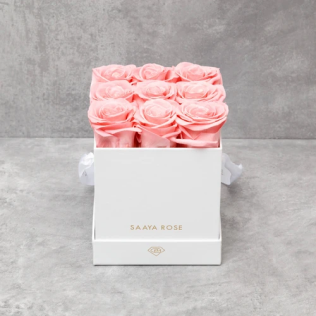 Suede Rose Box Collection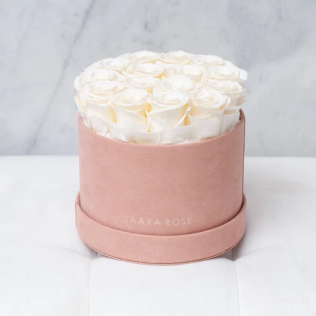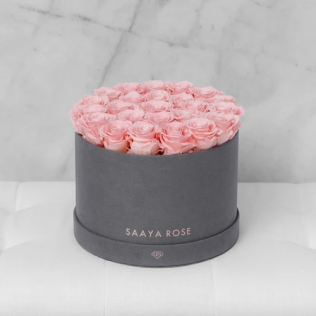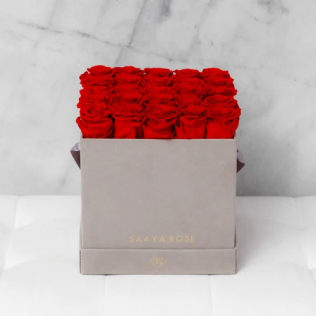 How Are Roses That
Last A Year Made?
Saaya Roses are real roses. They are cut at their most radiant stage, then dried using our specialized preservation techniques.
How Do Roses That
Last a Year Work?
Since our real roses that last a year are cut fresh and then dehydrated with our special technique, rather than just being hung upside down and dried, they are able to maintain their freshness for a year.
How To Care For Your Mother's Day Roses That Last a Year
One of the best parts of Saaya Roses is how easy they are to care for (requiring very little maintenance, unlike glass roses for Mother's Day or rainbow roses for Mother's Day). They do not require any water and only need to be stored at room temperature.
Following the below instructions will help your flowers last a full year. Things to keep in mind while caring for your Saaya Roses include: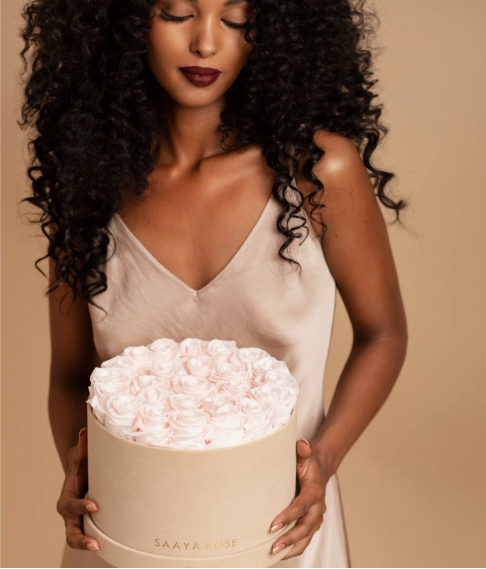 Unlike unpreserved roses and flowers (regular flowers), Saaya Roses do not require any water. Watering the flowers will damage your arrangement.
Avoid direct exposure to sunlight and strong artificial light.
Store your roses at 15 to 20 degrees Celsius (60-70 degrees Fahrenheit).
It's important that you do not touch the roses. Due to the delicate preservation solution, touching the roses may cause irreparable damage and shorten their lifespan.
Keep your roses in a dust-free environment. If dust does collect, please gently remove using a duster.
Please do not place anything on top of the roses. The lid is intended to be placed on either the sides or the bottom of the box. Placing the lid on top will damage your roses.
Saaya Rose:
Roses That Last a Year
Our mission with Saaya Rose is to bring the world luxurious flowers that are more beautiful, modern, stylish, and most importantly roses that last. We specialize in preserved roses that last 1 to 2 years, with each arrangement handmade in beautiful hat boxes made from luxurious soft-touch paper or faux suede.
Contact us